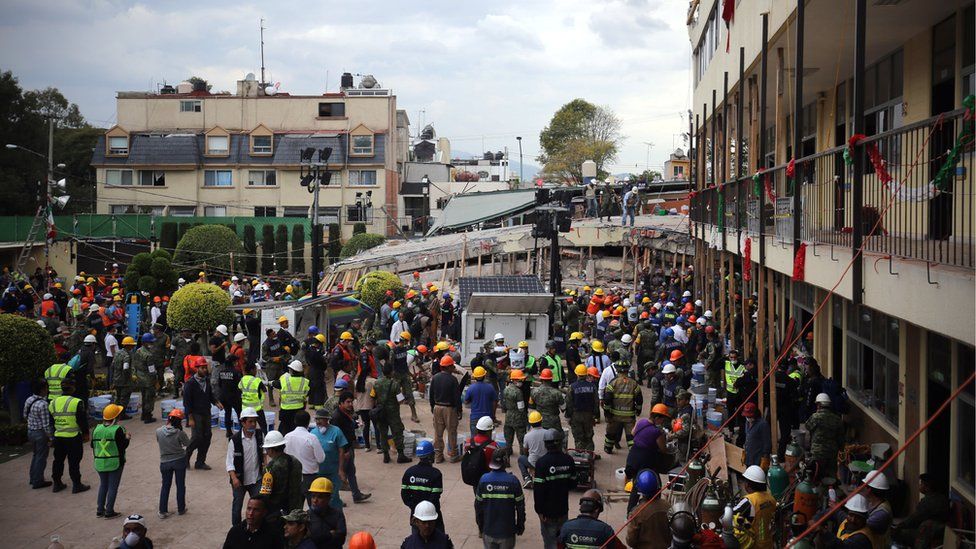 A school playground in southern Mexico City has become ground zero for Mexico's earthquake recovery.
Since a powerful 7.1 magnitude quake struck the region on Tuesday, first responders, soldiers, doctors and even some teachers have been working around the clock to try to rescue any survivors in the collapsed classrooms at the Enrique Rébsamen primary school.
BBC reporters were at the scene on Wednesday afternoon local time as rescuers battled to reach anyone trapped beneath the rubble.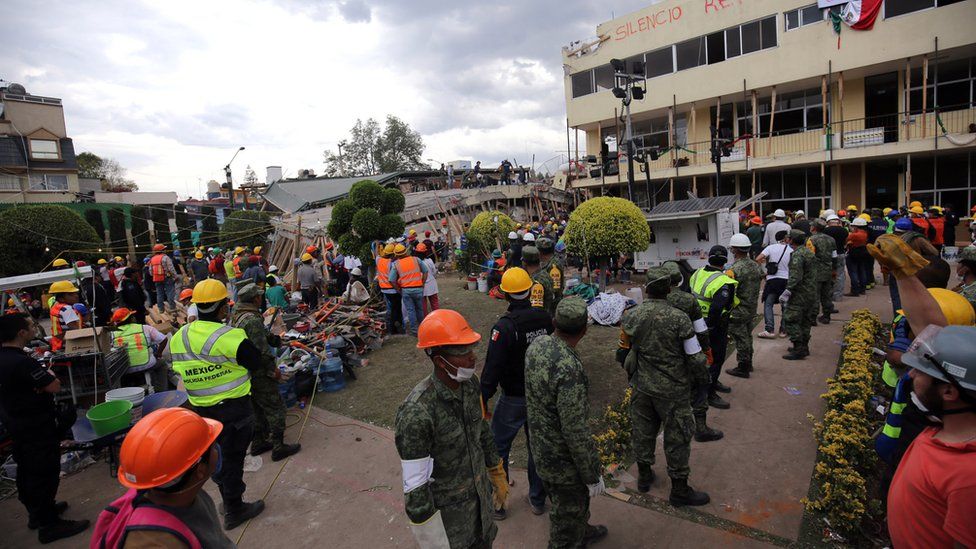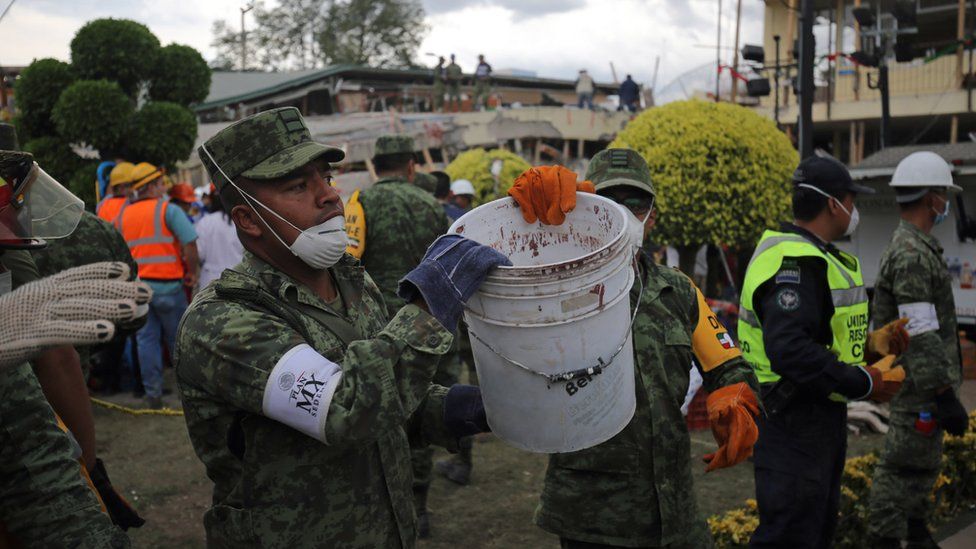 Rubble was tediously and meticulously removed, bucket-by-bucket, as rescuers tried to clear a path to any survivors without further destabilising the damaged school building.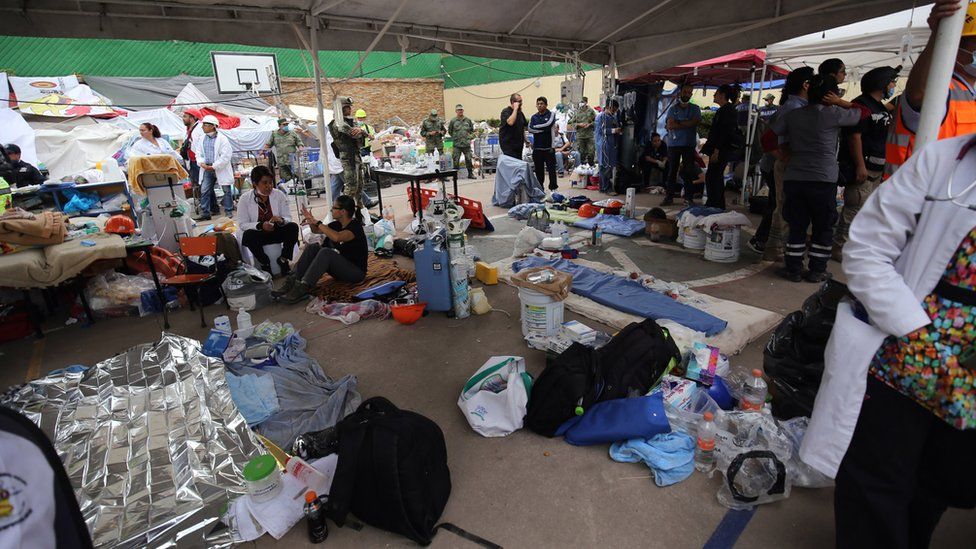 On what had previously been a basketball court, a makeshift field hospital was built – staffed largely by military doctors who were prepared to treat any survivors that might be extracted from the rubble.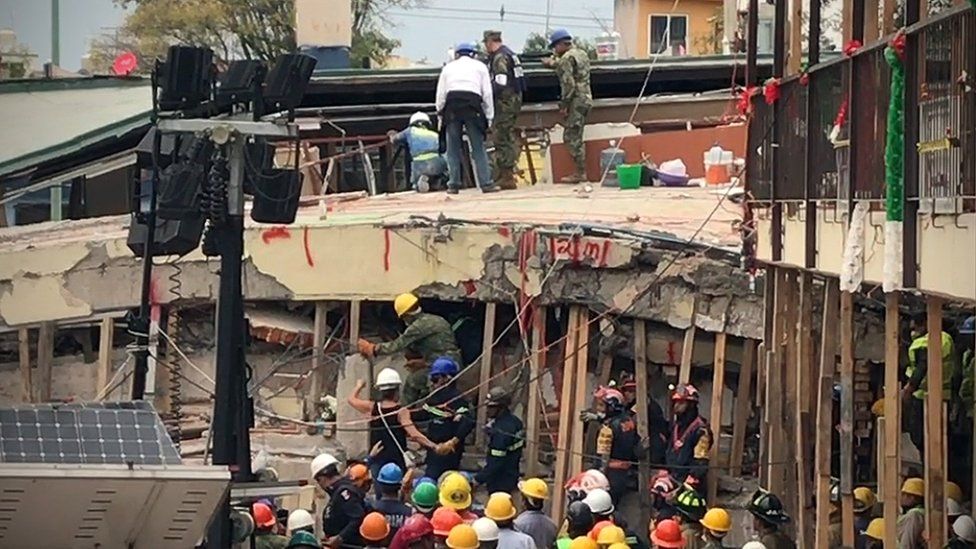 At one point on Wednesday afternoon, rescuers summoned a teacher (bottom centre in picture above, wearing a black vest and white helmet) to help communicate with a young girl believed to be trapped alive inside.
The belief was that the teacher, with a familiar voice for the pupil, could communicate with the victim while minimising any further trauma.
Carpenters worked feverishly to construct buttresses to help stabilise the collapsed structure. The support beams were seen bolstering many parts of the remaining school building as well as the destroyed classrooms.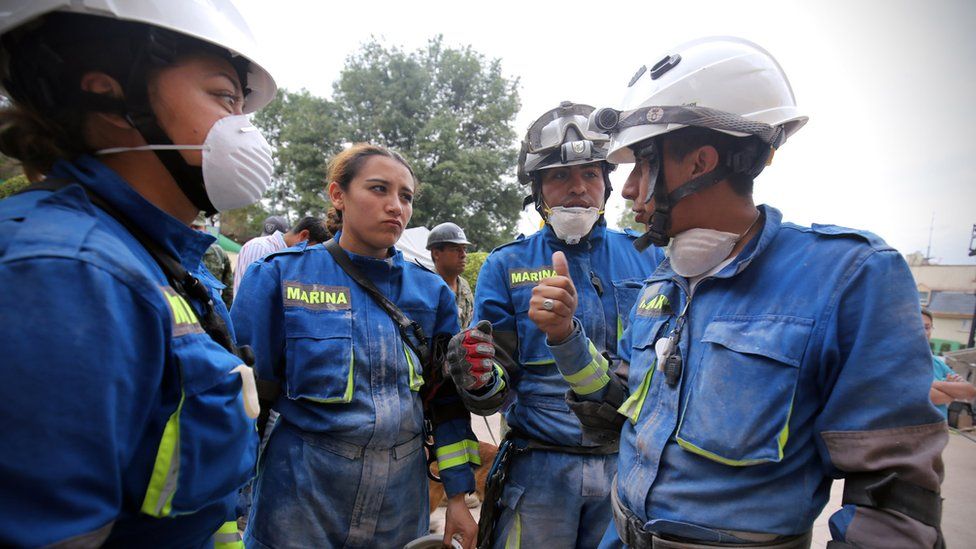 Fresh from the rubble with dust coating their blue vests, rescue workers from the Mexican Navy discussed possible strategies to free survivors.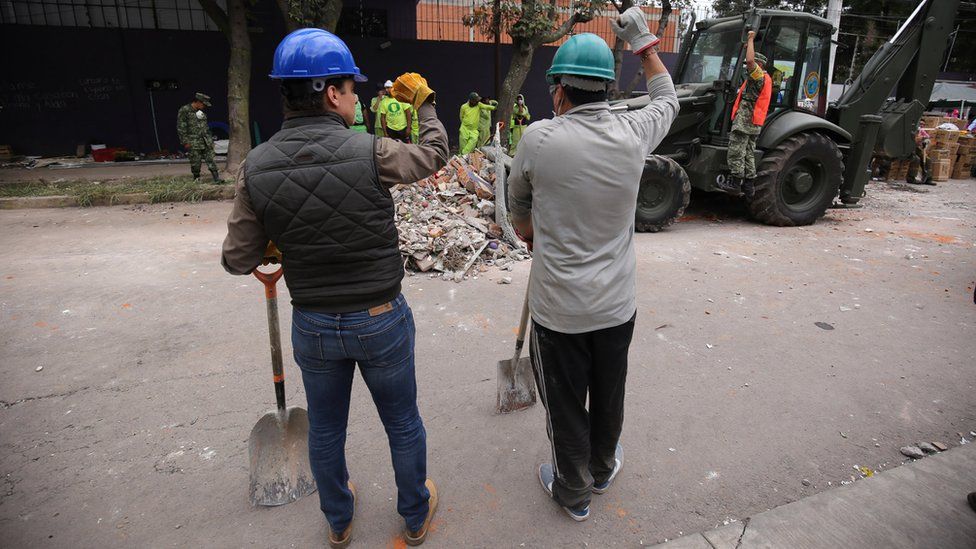 Just outside the school grounds, workers clearing debris were regularly interrupted by shouts of "¡silencio!" (silence) as rescuers used sensitive instruments to try and find victims. The workers raised their fists to acknowledge the order and inform others further away to keep quiet.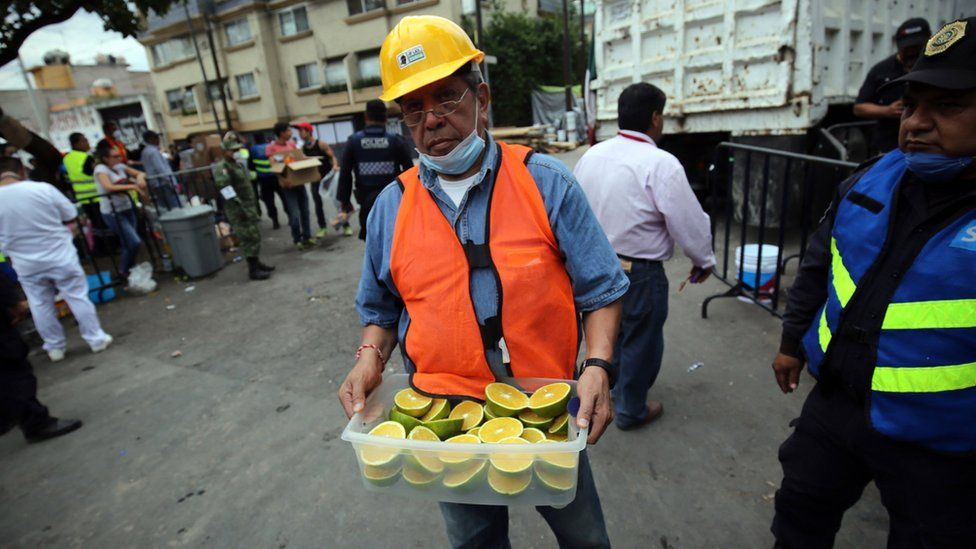 Throughout the day, volunteers kept workers, soldiers, medical staff, victims' families and even the media fed and hydrated with snacks and drinks often passed out from trays or small bags. In the photo above, a man offers law enforcement officers and reporters oranges during the heat of the mid-afternoon.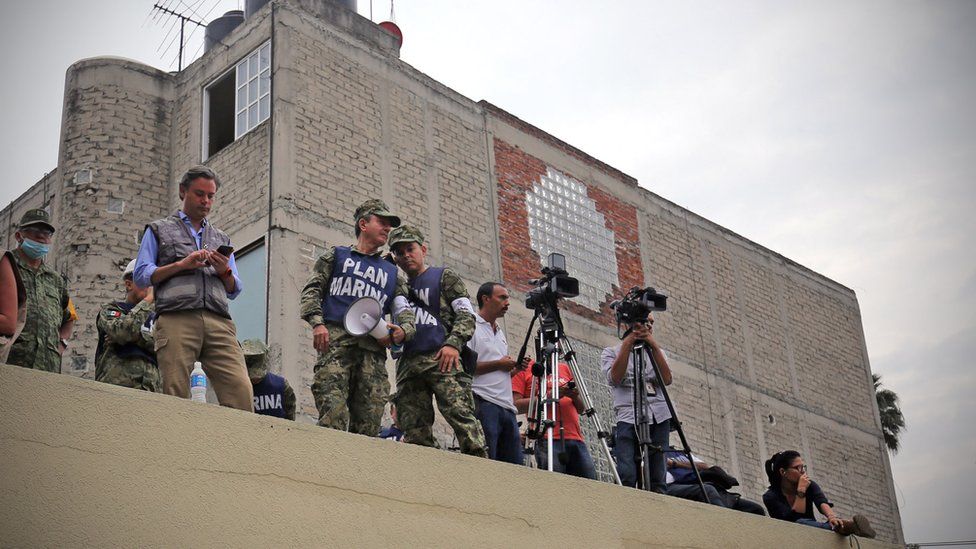 The operation was overseen by military officers and Mexico's secretary of public education (left, wearing a grey vest), who stationed themselves on a one-storey building overlooking the school playground. Orders were shouted over a tannoy as workers sprinted between the rescue scene and the command centre.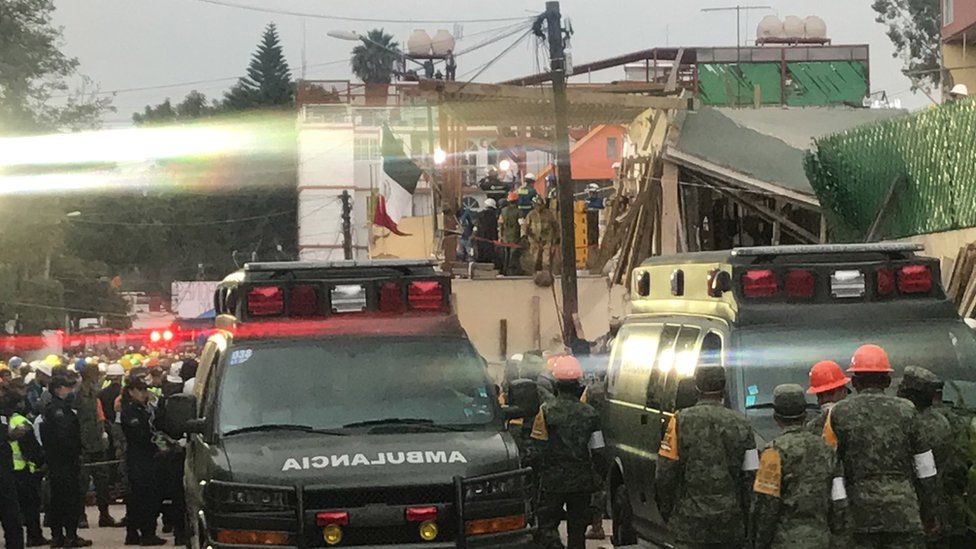 As night fell over Mexico City on Wednesday, rain began to fall. Search operations were slowed as workers spread tarpaulins over the rescue site. With the possibility that lives could still be saved, and the threat of aftershocks that could cause further collapses, rescuers were battling the clock to save any survivors trapped beneath the rubble.
By Paul Blake, BBC News, Mexico City. Additional material by Tona Cebada.
Original BBC URL: http://www.bbc.com/news/world-latin-america-41344517